Collectielab
4 september 2021 – 28 februari 2022
What really originated in Scheveningen? What artefacts should the museum collect? What should be kept and what should not? All these questions are tackled in the Muzee Collection Lab. From the 4th of September we will be working on participative re-evaluation. This means involving the local community and experts from Muzee in taking a look at our collection from a fresh perspective to decide what should be kept and why. You can join us too. Would you like to know how? Keep reading!
What does Muzee do?
Muzee collects and tells stories about what it was and is like to live and work in Scheveningen by the sea. We often do so by means of new exhibitions. In order to create exhibitions, we collect and examine many objects such as paintings, model ships, interesting shells, traditional clothing from Scheveningen and much more. Of course, not everything can be exhibited at the same time, which is why Muzee has a depository.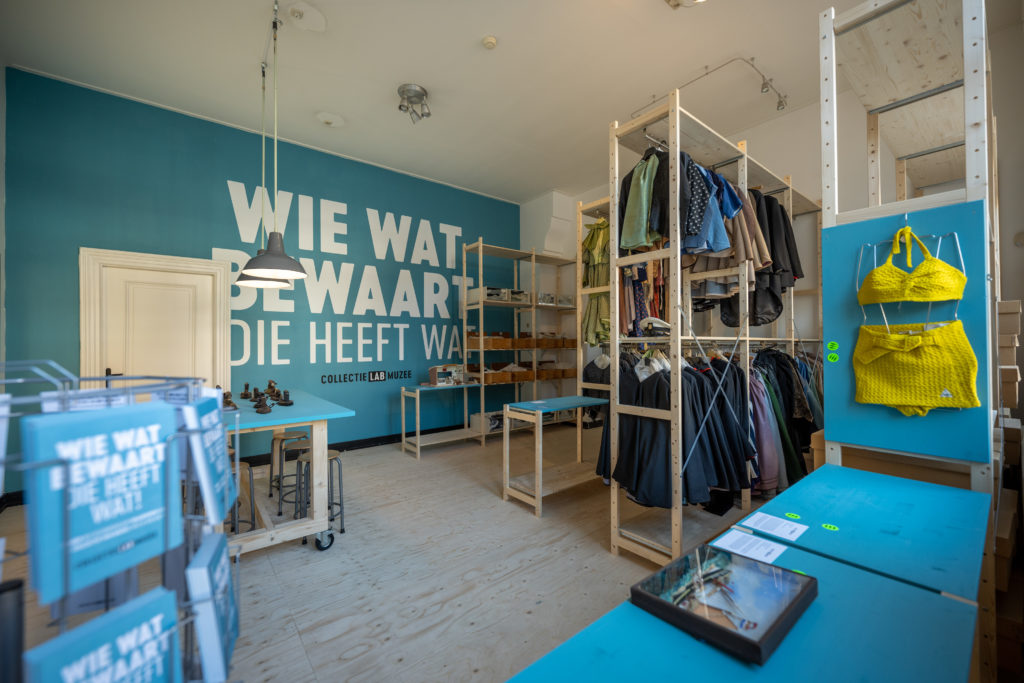 Muzee's Treasury
The depository – Muzee's Treasury – has been thoroughly organised during the last few months. Even we were surprised to discover the wealth and diversity of our collection. However, there is still plenty more to find out about the collection.
For this reason, we want to work together openly and assess what objects we own, in order to discover the stories behind these artefacts and collaboratively decide what is worth keeping, should be exhibited more or maybe deserves a spot elsewhere where it is more suited.
How does participative re-evaluation work?
Re-evaluating objects is not as easy as it may sound. In fact, it can be extremely complicated. Muzee's reason to keep something not only depends on its financial worth or its antiquity, for example when it comes to a painting. Muzee mostly cares about the stories behind artefacts in the museum. What does the object say about Scheveningen? How does it contribute to the preservation of stories about the sea, the fisheries and the history of Scheveningen? By doing so, we want to inspire future generations with the stories of Scheveningen and the sea, to make sure Scheveningen's past is never lost.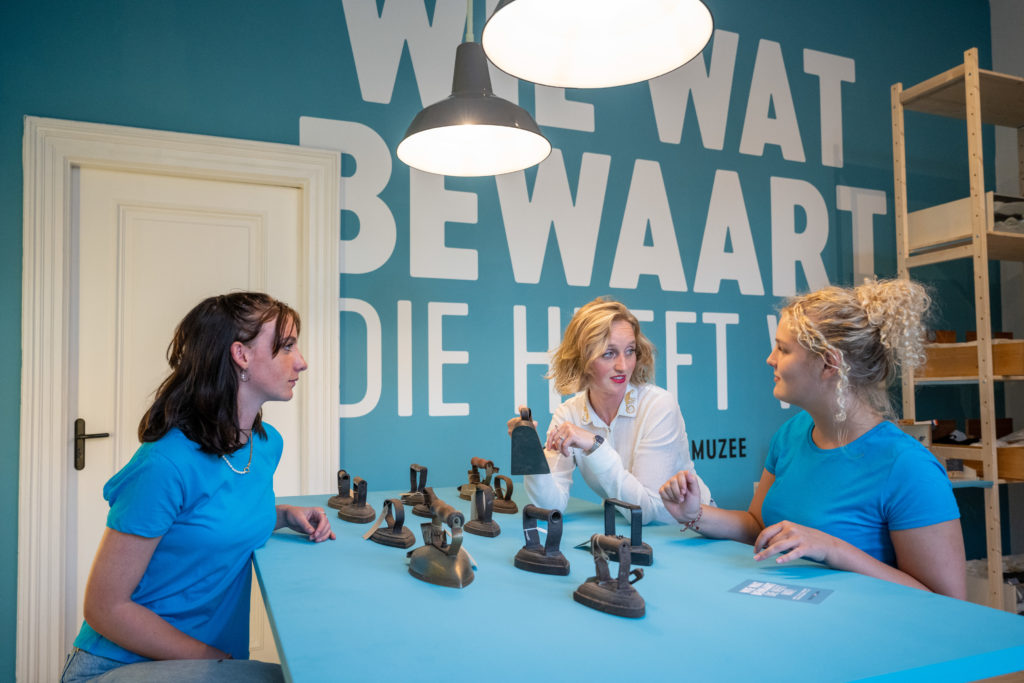 Participating and contributing
Of course, we never want to remove any objects from our collection unnecessarily. For this reason, together with the community in Scheveningen, we carefully evaluate what objects are of the most worth to our museum and how we can make the most of this by working inclusively with the community. This means that the residents of Scheveningen are of upmost importance to help monitor our collection. Because although we are experts on Scheveningen in Muzee, we definitely do not have all the answers. Can you help us find out more about these various objects in our collection? Which ones deserve more attention because of the interesting stories that may come to light?
When and how

Starting on the 4th of September 2021, we will be working together with volunteers on our collection to discover what is missing from our database and what stories we are yet to come across. For more information on how to volunteer in our Collection Lab visit Vrijwilliger participatief herwaarderen – Muzee Scheveningen (Volunteer participative reevaluation)
The Collection Lab was made possible in collaboration with the Fund for Culture and Participation and the Muzee Scheveningen Donors Foundation.